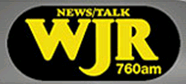 Have fun with TecEd on WJR Radio 760 AM .
TecEd's Cynthia Zimber explored differing perceptions of usability. Engineers and programmers may think what they designed is a breeze to use, yet the people who actually use that app or website are frustrated. What happened? Passing a QA cycle is not the same as earning a passing grade from customers. Cynthia shared a few hilarious examples, and listeners had a chance to submit "usability bloopers" they have suffered.
Download Cynthia's interview and the podcast for the first hour of the Internet Advisor show.