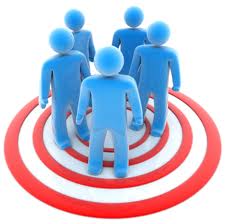 Effective usability participant recruiting is vital to collecting reliable data during user research and usability testing. Participants must reflect the characteristics of the target users of a product; ideally, they should be potential users themselves. For research projects you contract TecEd to execute, we will screen and select candidates  that match target user participation, using traditional or intercept recruiting methods.
Planning and Preparation for Usability Participant Recruiting
Working closely with you, TecEd:
Determines the optimal number of participants, based on the target audiences and available resources. Research indicates that using four to six participants per audience group can identify most of the usability problems likely to occur in large fractions of the total target audience. Field research projects typically include at least three participants per group, to help minimize the effects of individual differences.
Identifies the desired number and balance of participant characteristics, and summarizes the participant "profiles."
Prepares a detailed recruiting questionnaire or script, with quantitative screening criteria for each characteristic.
Explores ways to reach potential participants. For example, we may place ads online utilizing social media and communities or recruit from customer lists.
Traditional Screening and Selection
TecEd's staff of experienced participant recruiters then screen and select participants who meet the agreed-upon criteria for the user research project. Screening is often a two-step process as the recruiters:
Use an online questionnaire to identify promising candidates.
Use a script to phone-screen the candidates to confirm previous responses, collect additional information, and check articulateness.
Before selecting participants, TecEd's recruiters check the new candidate names against a database of past participants. Friends and family of TecEd staff are automatically disqualified.
Intercept Recruiting
For remote testing of websites, TecEd also offers intercept recruiting. This technique uses a popup to invite visitors to the website to participate in a usability test while the researcher stands by. Interested visitors immediately complete a screening questionnaire and, if qualified, are contacted by the researcher to join an online session. Intercept recruiting ensures that participants are personally motivated to use the website, in addition to meeting the other agreed-upon screening criteria.
TecEd is committed to the rigor of our participant recruiting for research projects we execute for you.  We have recruited and interviewed, observed, or tested more than 7,000 top-quality participants in the last decade—for user research projects we have conducted for Fortune 500 companies, international organizations, and local businesses—and counting!