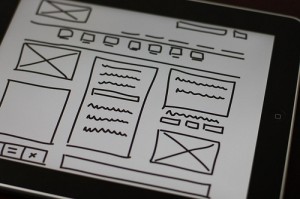 Easy, efficient, and delightful user experiences result when product teams gather, analyze, and apply user feedback as an integral part of the design process. TecEd can help your organization follow a user-centered design (UCD) process for creating product, application, and website user interfaces. TecEd's experienced designers apply user interface design best practices when leading or supporting your design teams.
Single Source User Interface Design Process
TecEd's end-to-end user interface design process provides you with a single source from system concept to creation:
User interface design can be applied to any user interface design and development effort, and can be adapted to Agile development processes.
Picture Source: flickr.com/photos/baldiri/5734993652/