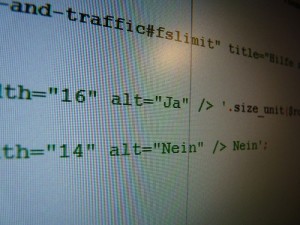 TecEd's design implementation services include delivery of coded user interfaces that we design.
We work with a variety of user interface developers to meet the needs of the project, as every project has special requirements, including code requirements and work process. We support Agile processes if our clients are familiar with or open to them.
TecEd's UI development process consists of learning the client's platform constraints and UI code delivery requirements, creating highest priority screens or pages, conducting internal review and revision as needed, delivering code to our client for review, revising it as needed, and repeating this cycle for subsequent key screens or pages. With this iterative process, we can incorporate changes from the first code review to subsequent code deliveries. We recommend that our clients integrate early UI code deliveries in their development system to uncover any major issues early in the UI development process.
Our design implementation team is led by a project manager who is the single point of contact for schedule and iteration planning.

Picture Source: flickr.com/photos/nolanus/5848333881/