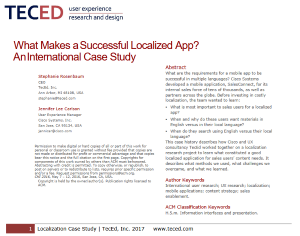 A timely white paper shows how to create a successful localized mobile application.
What are the requirements for a mobile app to be successful in multiple languages?
What You'll Learn
Cisco and TecEd share methods used
What they learned
Challenges they overcame
Gain business value from this timely white paper today.
Complete the form to obtain this insightful white paper.