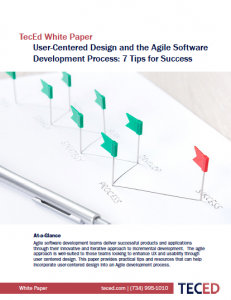 A timely white paper shows how to build customer feedback into your Agile software process.
Looking to enhance the usability of your product, but not sure how to fit it into your team's Agile process?
This insightful paper provides tips and resources for merging user-centered design with Agile processes to build superior products for your customers.
What You'll Learn
The benefits of combining user-centered design with the agile software development process.
Actionable tips to build a feedback loop that drives thoughtful changes to a website, product, or application.
Tactics to help foster a shared vision for the product, build trust, and increase team efficiency.
Gain business value from this timely white paper today.
Complete the form to obtain this insightful white paper.